Product Quick Links - Lowest Industry Prices - Same Day Shipping*
Categories:
Welcome to ARBORCHEM
ARBORCHEM provides the exceptional products, service and innovation our clients need to meet or surpass their vegetation management goals. Whether you're planning a localized mitigation project or a statewide right-of-way maintenance program, we promise high standards, plus specific expertise in herbicide- and adjuvant-related tools and industry-leading application methods. You can rely on us to be a trusted, cost-efficient and effective partner.
ARBORCHEM Sells to and Services The Utility Right-of-Way Industry, State Dept. of Transportation, Railroads, Forestry, Invasive Plant, Municipal Markets, and contractors that do the work.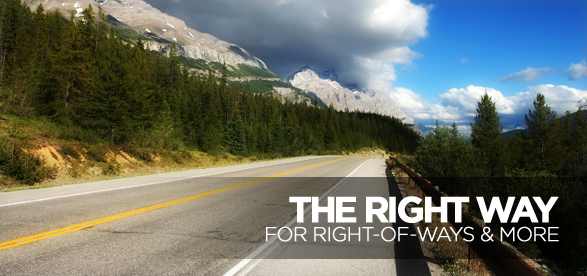 A Heart for

The Environment
ARBORCHEM's staff is well trained in vegetation management practices that provide effective, efficient, and economical control measures for targeted undesirable and invasive plants. Most of the staff have degrees in Forestry or Environmental Resource Management. The recommendations or prescriptions provided take into consideration the best management practices available while putting the environment first.
A Few Reasons to

Call ARBORCHEM
Collectively 100+ years in vegetation management
Highly competitive herbicide prices
Leaders in ULV techniques
Sprayers can be created to meet your specs
Compliance-issue expertise and training
Next-day delivery to reduce crew down-times
Custom mixes can be delivered ready-to-use
ARBORCHEM's herbicide product and maintenance experience is available to you 24/7 with the new ARBORCHEM Products YouTube Video library.

Featured Manufacturers
ARBORCHEM PRODUCTS distributes industrial vegetation management herbicides from all the major manufacturers in the marketplace. Two manufacturers stand out above all others. Bayer Environmental Science and Corteva Agriscience are leaders in the industrial vegetation management market. Both companies have the greatest share of the marketplace because of their tried and true chemistry along with novel chemistry to manage weeds and brush in Right-of-ways, forest sites, rangeland, and industrial sites. Both companies are well staffed with representatives that support Arborchem as well as the industry directly. The synergy between Corteva, Bayer, and Arborchem is evident at trade-shows, field or indoor CEU trainings, workshops, research and development endeavors, and most importantly when customers are in need of information, support, or training. Please visit Bayer and/or Corteva's product line by clicking directly on their advertisement. Also, please visit our YouTube page to view videos from Corteva and Bayer.